New Agent
" Becoming a real estate agent is not as difficult as you think. We are here to guide you. Just follow the simple step by step guide."
– Chris Chen
Start your career now
Business Planning
Every teammate will be guided by comprehemsive business plans. This will ensure a good start for the real estate business.
On The Job Training
We start the coaching process by brining the team to real sites for training. Agents will get to learn from the very expereinced leaders.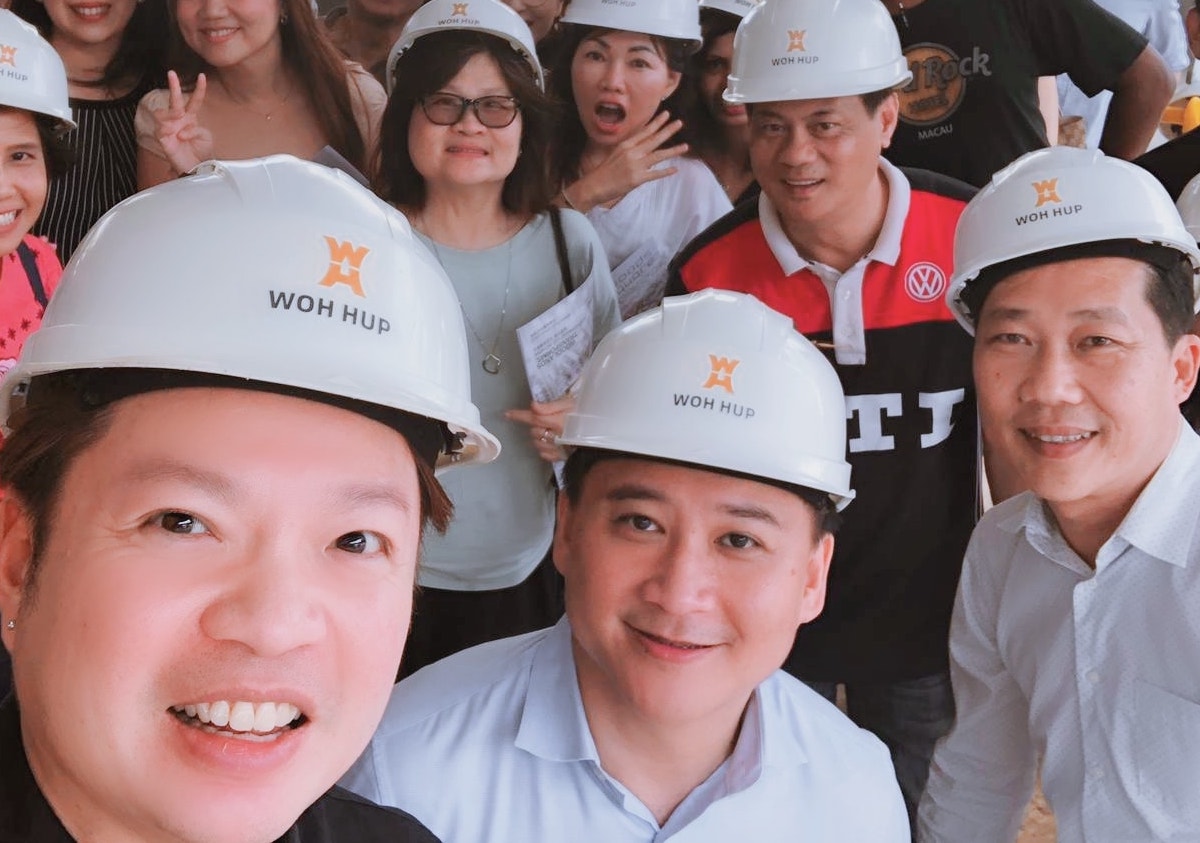 Site Training
It is fun to be with the team because we get to visit actual construction sites to understand the property. This will add valuable knowledge to the salespersons.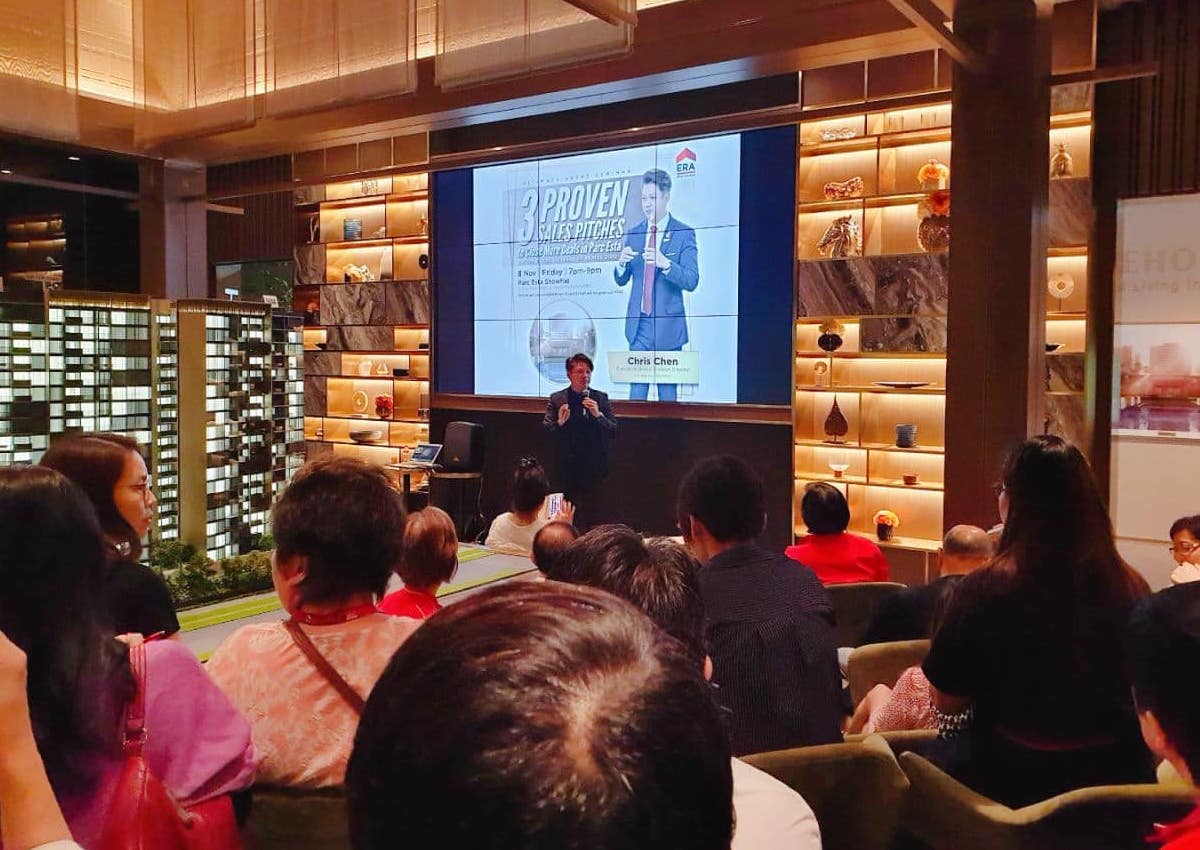 Updated Seminars
Chris Chen is one of the leader that conducts regular seminars to the real estate agents and public. His knowledge of the market has helped many investors.
We are 39 years and still growing. The market has evolved and so is ERA. We have one of the latest tools to assist our agents to run the business. 

trainings workshops
Since the beginning of ERA in Singapore, we are dedicated to bring in the best trainings for our team. With the current change in the market, we have reinvented new tools and effective workshops for our sales team. This includes Asset Progression and Real Estate Portfolio Creation.
hi-tech tools
Technology is fast evolving. Real estate business is going through a new phase of revolution, with the help of new and innovative tech tools. New mobile apps allow our sales team to conduct business on the go. Special financial calculators helped us in giving the best advise to our clients.
latest market trends
Real estate market changes all the time. With Singapore being an open market, we are subjected to various activities abroad. Real estate salesperson is not just doing the property transactions. We are helping our clients to fulfil their real estate dreams. ERA is constantly updating our sales team.
Why Choose Us? Why Choose ERA?
ERA Singapore is a full fledge real estate agency. We provide various services to our clients.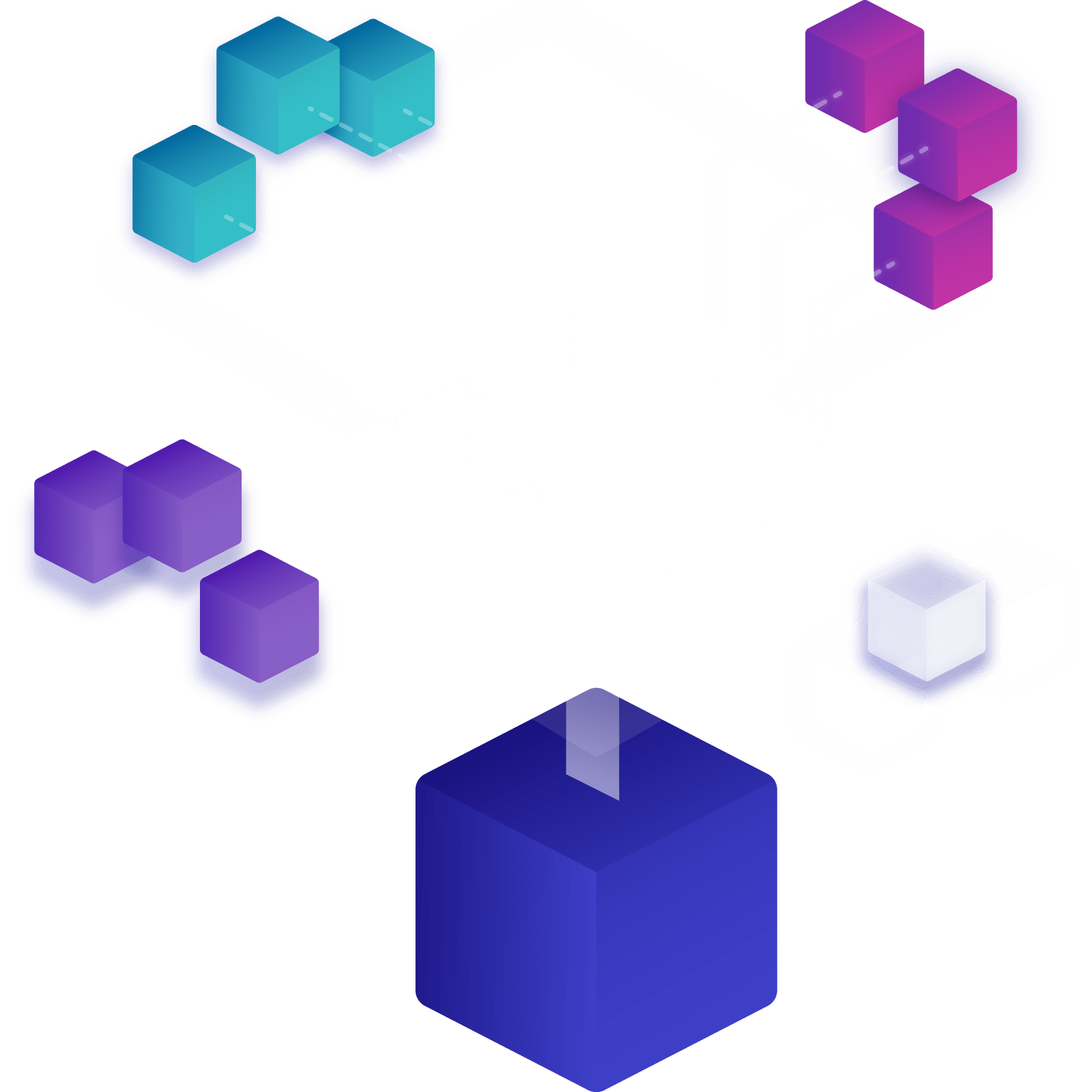 + Details
With over 200 projects under the Project Marketing belt, ERA has been working hand-in-hand on its extensive Project Marketing repertoire with developers, architects, interior designers and advertising agencies. Today, our portfolio includes both local and international projects, with developer clients ranging from publicly listed companies to homegrown family businesses.
private and hdb residential
+ Details
As the Agency of Choice and a multiple award winner of the Influential Brands awards, ERA has sold the most number of properties in Singapore to date since 1982. Our growing number of customers is a testimony to the ERA brand as a household name that property sellers and buyers trust.
+ Details
As the real estate agency with the Highest Average Income Per Agent among all SGX-listed real estate firms Singapore, ERA is perfectly positioned to service both landlords and potential tenants. Our real estate professionals are trained to find the best matches for landlords, tenants, and buyers alike.
commercial and industrial
+ Details
Expect the professionals from our commercial team to deliver you the best solutions, be it relocation, expansion, purchasing, or leasing matters. Clients will benefit from our wealth of market knowledge and training we have invested in our team.
+ Details
Expect the professionals from our commercial team to deliver you the best solutions, be it relocation, expansion, purchasing, or leasing matters. Clients will benefit from our wealth of market knowledge and training we have invested in our team.
+ Details
Our dedicated and experienced property valuers offer a full suite of real estate valuation services for mortgaging, selling and purchasing properties. With access to extensive, up-to-date databases, as well as a solid understanding of the market, we can provide accurate, independent valuations promptly and efficiently.
+ Details
Our auction team guides clients on the best prices and timing to put their properties on sale at auctions. Experienced in both residential and commercial property transactions, the team ensures clients achieve optimal results within the shortest turn-around period.
+ Details
A leader in property market research, the ERA Research Department provides the latest and greatest data and in-depth analyses. Besides pushing out market info to media outlets, the Research Team releases white papers for our salespersons and clients so they are constantly kept abreast of changing market conditions.
Step 1
RES COURSE
Real Estate Salesperson Course RES is needed before applying for RES exam.
RES course is conducted by Council for Estate Agencies CEA approved course providers.
Must be at least 21 years old
Singaporean or Permanent Resident
 4 GCE O level passes or higher
Fulfils CEA fit and proper criteria
Step 2
RES EXAM
Registration of RES exam with Certificate of RES Course Completion issued by the course provider.
There are 2 papers for RES exam.
Generally the exam questions are in multiple choice with some fill in the blanks.
Both papers have three sections:
Section A: 50 MCQs (50 marks)
Section B: 15 MCQs with reference to 1 or 2 Case Studies (30 marks)
Section C: 10 Fill-in-the-blank short answers questions (20 marks)
Step 3
CEA REGISTRATION
Congratulations! You have passed your RES exams.
With the RES certificate, now you can register as a real estate salesperson through ERA.
All new ERA salesperson will attend the Acceleration Course to start the new career.
ACCELERATION COURSE
ERA has one of the best Acceleration Courses to kick start your career.
ERA Acceleration Course is conducted by experienced lecturers.
This training is strongly recommended  to both new and experienced candidates.
Acceleration Course is now enhanced! More hands-on and site trainings!
RES COURSE FEE
 Some RES schools in Singapore has linked up with Skills Future Credit and NTUC UTAP subsidy to encourage more Singaporean to take up RES course. Find out more with us.
Need Consulting? Contact Us Now!
We are just a click away. Feel free to contact us.