This is the key to a successful career
The lecture hall is never boring again!
IGNITION PROGRAM
In the challenging environment real estate salespersons are being put into today, there are no better ways to combat it by uniting fellow colleague and work together towards a common goal.
The cooperation and the strength of unity provide indisputable  support to one another in our ignition program. Whether you are new or experienced in the industry, you will invariably benefit from the program.
The difference in the levels of expertise each member brings to the program enhances the diversity and overall learning experience of all participants.
All participants come together to ignite and unite! Success we build and enjoy in a group must be sweeter and less lonely than one that is fought solo.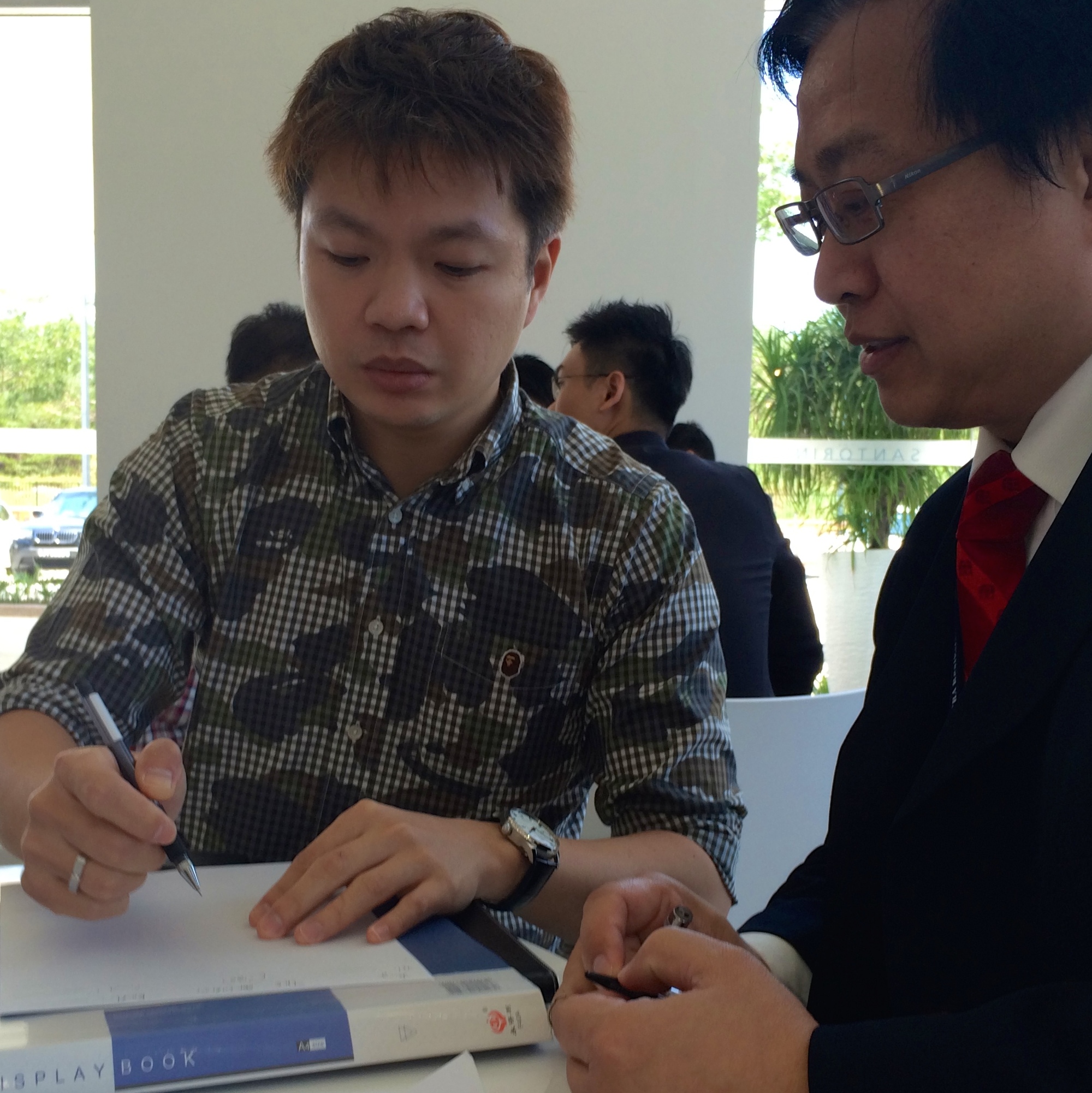 POWER MONDAY
Top achievers work differently. The reality is, simply to outsmart your competitors by placing yourself in the upper echelon of selling. It is not about working crazy long hours. However, discipline, knowledge, and techniques will catapult you very quickly into the top 10 percent of all salespersons.
With a constant quest for knowledge and desire to become a better professional salesperson, Power Monday provides you the formula to become Top Achievers.
Your Mondays will never be blue again.
IMPACT
Intelligence Market Professionalism Salesperson Continual Training
IMPACT is a series of continual trainings for professional transformation.
IMPACT features professional speakers who have both the experience and knowledge in market intelligence, market practice, professionalism and most importantly share how to use these valuable knowledge to close more deals effectively.
Learn from others' experiences and mistakes to better escalate yourself to greater career success.
ACCELERATION WORKSHOP
This highly anticipated workshop is developed on the basis of building Real Estate business with staggering success. Designed and developed for salespersons with vast label of experiences, this workshop aims to provide individuals with critical business foundations on the competitive edge to meet the demands of today's challenging industry and attain success.
Participants in the workshop will gain insights to improve efficiency, enhance overall performance, develop personal excellence, and discover tactical approaches- all the elements needed for aspiring top salespersons to soar to great heights that many can only dream of.
Conducted in a workshop approach in either 4 intensive full-days or 8 solid evening sessions, this program ingeniously engages all participants to embark on an interactive learning experience with active min-exchangeing process.
LEADERSHIP DEVELOPMENT PROGRAM LDP
Successful leaders of today are required to not only exude innate charisma but most importantly, embrace on the right skill, style and approach to effectively manage a team leading to higher performance so as to create values of sustainable advantages.
LDP is an intensive program that ignite to inspire self-driven salespersons with high aspirations of building and leading their own team. Expect not only to be mentally, but also physically strong through a series of rigorous training determined to helm the leadership in you.
At the end of the program, you will not only gain team building expertise but also a credential track record of valuable, respectable and trustworthy achievements, producing a confident and effective leader empowered to motivate, stimulate and organise your own dream team.
SUPERCHARGED NEW PROJECTS SALES SNP
When it comes to selling new projects, being able to market and sell effectively during the pre-launce, launch and balance units phases are equally vital. As such, good presentation- negotiation- closing skills are what sets the Achievers and others apart in a show flat.
Join the SNP trainers to explore:
Effective new project marketing strategies to score leads.
Vital questions to identify genuine buyers.
Choreographed show flat presentations to boost closing rates.
Powerful closing techniques to secure deals.

OVERSEAS PROJECT SALES
Overseas project sales can be the perfect complement to your sales target.
In OPS, you will discover ways to avoid costly mistakes, relevant market insights, steadfast investment strategies and much more when dealing with overseas project sales.

PINNACLE+
The phrase "beating the market" might sound like an expression better suited to CEOs and Executives than real estate agents. If you think about it, overcoming the challenging effects of growing the competition and market forces are the essences of good strategies- what separates winner from losers. The essence of strategies is making wise choices about where and how to execute them. In Pinnacle+, we examine the dynamics of big market movements, Government land sales and Master Plans to identify on where the opportunities are and what strategies to adopt. Whether you are looking for investments or knowledge to add value to your clients, you will definitely want to hear the views and insights of veteran real estate dealmakers, leaders and investors whose opinions have been highly sough after. Pinnacle+ is not to be missed. Allow this specifically crafted seminar to ace you to the next level of success.
DIGITAL EDGE
The way people run businesses and their lives should not be ignored by salespersons who seek advancements. The mass infusion of digital applications through connected services and devices, are providing to be powerful tools for delivering services and information.
By embracing digitisation, we believe real estate professionals can acquire competitive advantage.
This is significantly important as consumers demand surgical precision, high efficiency and staggering productivity from salespersons. Salespersons may choose to actively use digital tools if they want to capture more market share.
THE REAL ESTATE ROCKSTARS
After several rounds of cooling measures and the introduction of TDSR, the real estate market seems to be finally slowing down.
The cooling measures, together with global instability are factors expected to be major concerns for property buyers and investors in months to come.
The harsh reality is that customers are still selling and buying and the cruel fact is that many of them are not selling or buying through you for reasons unknown to you. It could be: Increasing competition in the challenging market. Traditional marketing do not reach targets anymore. Old sales techniques do not work anymore. Powerless over smart and savvy customers.
This training will train our agents to better perform with tools and unconventional marketing strategies. It includes negotiation techniques and close deals effectively.
OVERSEAS PROJECT SALES
Overseas project sales can be the perfect complement to your sales target.
In OPS, you will discover ways to avoid costly mistakes, relevant market insights, steadfast investment strategies and much more when dealing with overseas project sales.