Joseph Lee
Veteran agent Joseph has been in the real estate market for more than 28 years, still actively helping clients today.
Mister Boon
Mister Boon just published his book <The Landlord Club>. This is the next milestone for Mister Boon in his real estate career with ERA. 
Isabella | Shaun | JA
Isabella Teo, Shaun Chu and JA Goh receiveing their ERA Diamond Awards. Diamond Award is given to achievers achieving $100,000 commission in a month.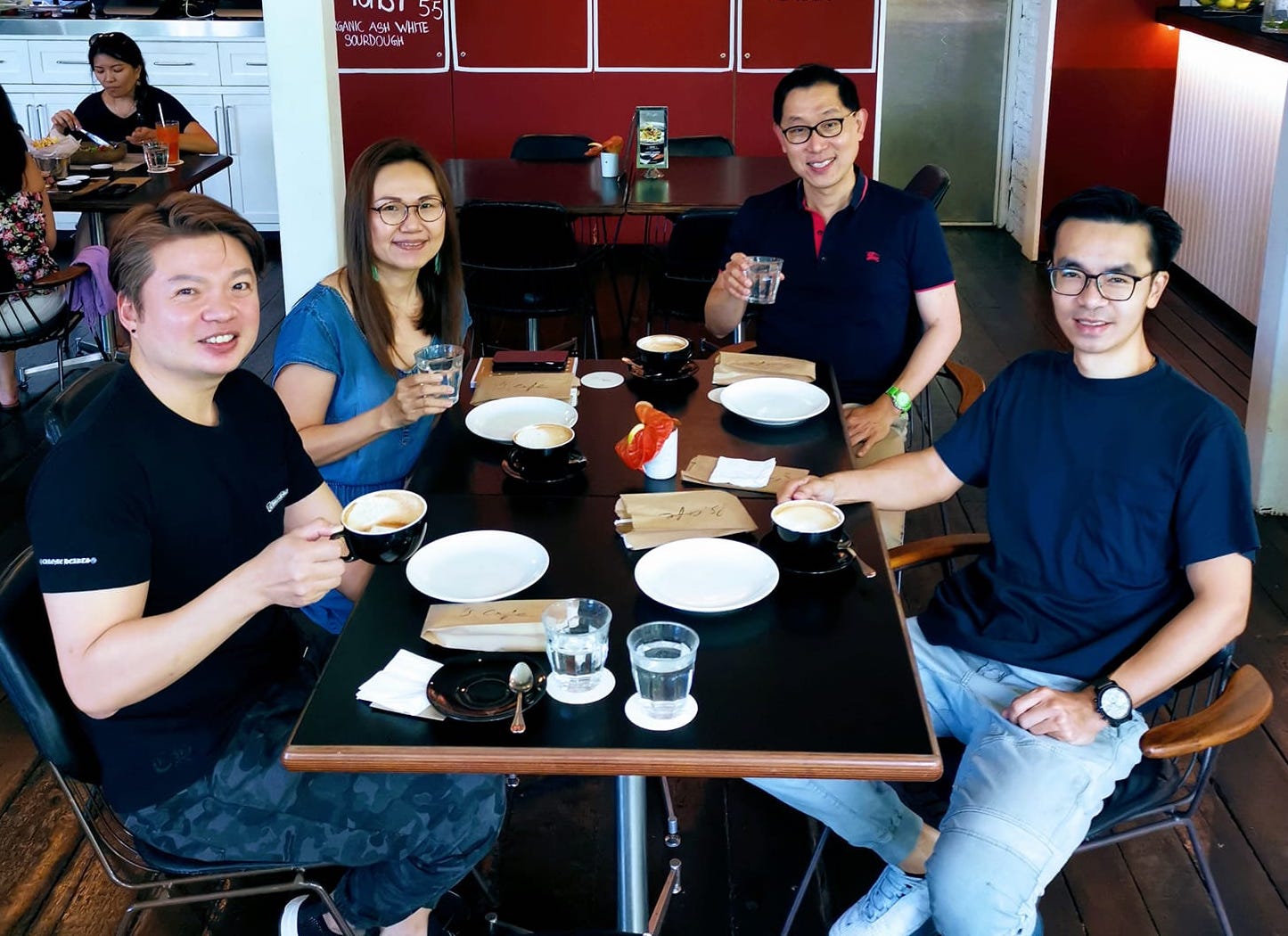 Florence | Patrick
Celebrating success with Florence Wong and Patrick Koh. They achieved great results in very difficult real estate markets. 
Real Estate Career Has Its Ups And Downs
If you are an experienced salesperson looking for breakthrough in your real estate career, look no further. Just like any salespersons, experienced salespersons will need constant training, guidance, mentoring and support. Here at ERA CATALYST we provide a full spectrum of trainings and workshops. Besides work, we constantly take part in bonding activities including overseas trips. Doing real estate business is no longer a lonely career.
Switching of real estate agency is no longer a complicated process. Just follow the simple steps below and you will have a new career path with us!
-Chris Chen
Why Choose ERA? Why Choose ERA Catalyst HexaGroup?
We are a team of professional real estate salesperson in Singapore. Our team members are all well trained and follow strict guide by the government. This is achieved by engaging our team with constant market updates, trainings and workshops.
constant trainings and workshops
step 1
APPLICATION OF CEA IN-PRINCIPLE APPROVAL
ERA will help the individual salesperson to submit the in-principle approval for the salesperson to transfer the CEA registration from the current real estate agency.
step 2
RESIGNATION FROM CURRENT AGENCY
After receiving in-principle approval from CEA, the salesperson will tender resignation from the current agency.
step 3
CONFIRMATION OF CEA REGISTRATION WITH ERA
Once CEA successfully transfers the registration to ERA, you are ready to start your exciting new career with us!
Start The Transformation! Contact Us Now!
We are just a phone call away. If you would like to have more information, just contact us for a discussion.